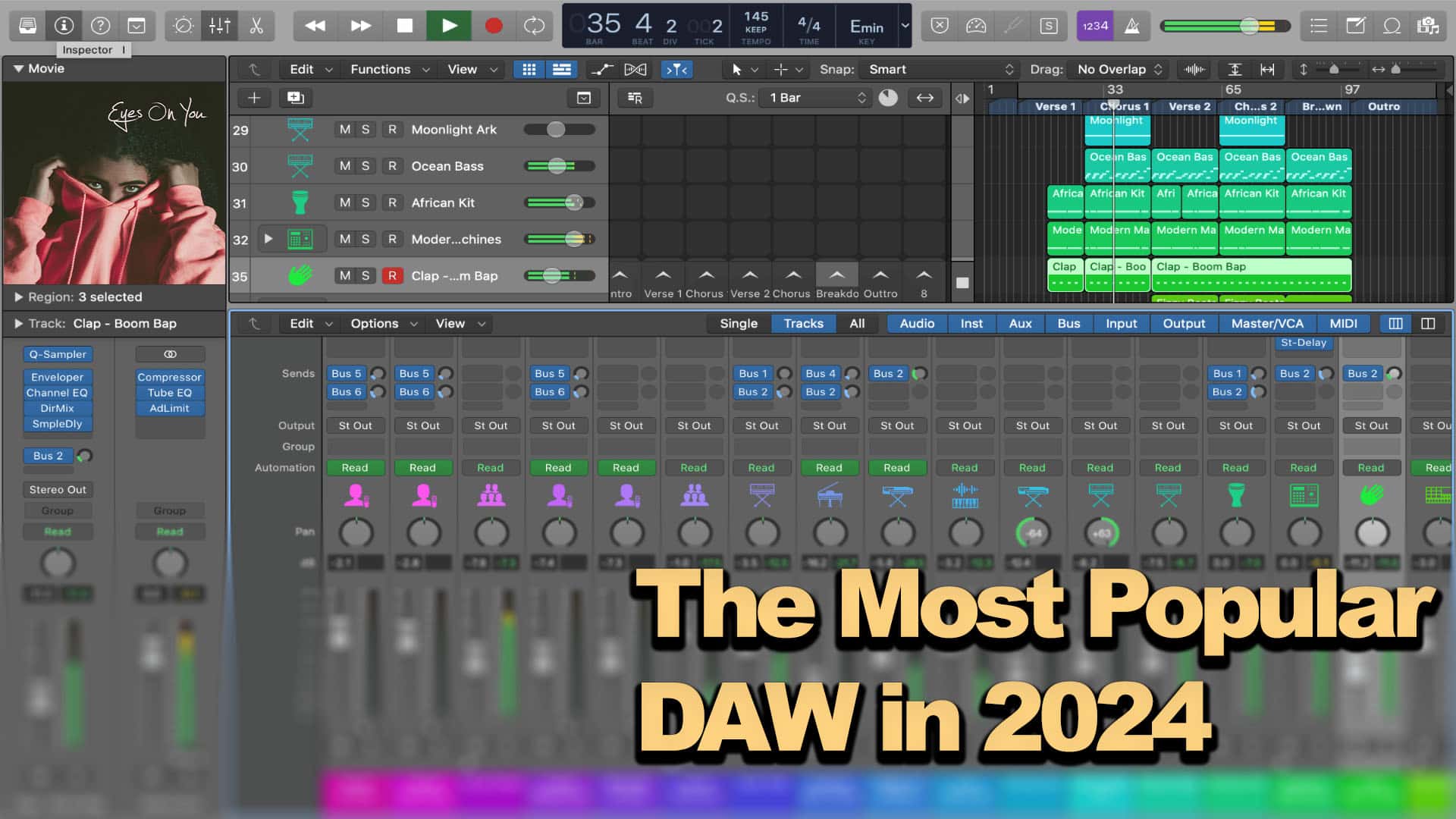 The Most Popular DAW in 2024
If you are interested in home recording, you will surely have heard of the term "DAW" (Digital Audio Workstation), but above all, the battle over which is the best compared to the others. In this article, I am going to show you which is the most popular DAW in 2022 and how you can choose the best and most popular music creation software for your work.
The options are endless, believe me, I know it. Since we are spoilt for choice, it's getting harder and harder to find the right software, choose the right plugins, and pick the right equipment on the whole.
Don't worry, I'm here to take care of it and help you.
My goal here is to show you the best and most popular digital audio workstations. It doesn't matter if you're a complete beginner or a music lover who has already gained some experience in music production, I'm sure I'll be able to help you with some of my advice and previous experience.
Are you worried about your operating system? Again, you shouldn't be. Both Mac and Windows users will find something useful here.
Now I'm going to list some of the most popular DAWs by listing their strengths and weaknesses.
Let's dive into it.
DAW is the acronym for Digital Audio Workstation, and it's a type of software with which you can record, edit, and produce audio on your computer.
Today, thanks to the rapid evolution of technology in the music field, much of the work is done through DAWs.
If you want to get into mixing and mastering, a DAW will be your opening move.
There are numerous types of DAWs out there with great features, available for different prices, so it can be difficult to pick the right one for the first time.
There is something really important you need to take into account here: when you are about to make a decision, think about the type of music you want to make – it will be a game-changer.
You can be into audio engineering, electronic music production, studio recordings, or undertaking live tracks – ultimately, it all comes down to your needs and how you can achieve the best possible result in your work.
Apart from the type of music you make, there are some key factors to consider when choosing your DAW software:
Your computer hardware or operating system – Mac OS or Windows
Many DAWs fit both, however, some can only operate on Mac (for example Logic Pro).
Audio Plugin Formats
There are three types of plugin formats:
AU – Audio Units
VST – Virtual Studio Technology
RTAS – Real-Time Audio Suite
Always check which formats are compatible with your DAW.
Your Budget
It might seem obvious, but you always need to buy a DAW that you can afford in the long run. If a DAW has different versions, you can always upgrade later. First, you need to make sure that you have picked the right DAW.
The most popular DAW in 2024
And now let's see the most common and most popular DAWs:
One of the most popular DAWs in 2024 is Apple's Logic Pro, previously known as Logic Pro X.
Logic Pro is extremely feature-rich, with excellent sound quality and editing power.  
It's one of the most popular DAWs, designed by Apple, available exclusively for Mac OS. I can tell you that this workstation was definitely created with music producers in mind.
If you have a device with Mac OS, you have surely heard of this software before. I myself use this DAW mainly, it has a clean and easy-to-use interface, even for beginners.
The perfect Apple style, and the pure and refined design are what make it intuitive but powerful at the same time.
With this software, Apple has focused on enhancing the idea of automation. As a result, they have added a large collection of integrated plug-ins. You can add these plug-ins to your audio tracks and directly add different sound effects.
It has a massive sound library with 70 GB of content.
In addition, Logic Pro offers a seamless workflow, thanks to its intuitive design, which makes it extremely easy for the user to work with several modules at the same time.
If you are a Mac user, there is nothing that comes close to the functionality of Logic Pro.
It's one of the most popular music production software in the world – rightly.
Who can use it?
Logic Pro is a popular DAW software suitable for those who want to record, mix or master any musical genre, but its structure and its powerful library of sounds and samples make it an efficient and one of the most common daw software, especially for those who make pop, rock, or hip hop music.
All in all, it comes as no surprise that Logic Pro is considered the most popular DAW by many.
Price
$ 199.99
A free trial is available
Strengths:
Simple, refined, and intuitive design
Extensive sound library, built-in plugins
Flex tool for quantizing and fix the pitch of audio tracks
Very good MIDI editing functionality
Extremely versatile for any project
Weaknesses
You can use it for Mac only
Check out this exclusive collection of vocal presets designed for Logic Pro.
Here you can find great DAW templates designed for Logic Pro.
Ableton Live is currently among the most popular DAW softwares for various reasons.
This Digital Audio Workstation works on both Mac and Windows.
Ableton Live is available in 3 paid versions, starting from the basic version up to the complete one – each coming with increased functionality:
Intro
Standard
Suite
Ableton has a dual-screen mode allowing you to use the arrangement mode and the session mode at the same time.
This is especially convenient if you are using two monitors. Enabling the second window gives you the option to view and use both the Arrangement view and the Session at the same time. As a result, you don't need to switch between them.
This way, you will have a dedicated monitor for detailed MIDI clip editing.
All in a single software.
As the name suggests, Ableton is great for live performances. Beginner producers will also love the software's unlimited undo function. So there's no need to be afraid of making mistakes anymore while creating your music.
Who can use it?
Ableton is a really powerful DAW and is very suitable for producers, DJs, or for those who make beats.
In general, it's a fundamental instrument for those who create house, techno, minimal, lo-fi, or trap because its setting is ideal for any kind of electronic music.
At the end of the day, you will find this software great if you are into electronic music – with sample chopping, loop mangling, and tweaking.
Price
$ 99 Introductory edition
$ 449 Standard edition
$ 749 Suite edition
Strengths
Quick navigation
Session view workflow
Weaknesses
It doesn't have the greatest stock plugins
This powerful Digital audio Workstation manufactured by PreSonus is compatible with both Mac and Windows, and it's among the most common daw software.
There are four versions of Studio One: Prime, Artist, Professional, and Sphere.
Let's start with the Sphere version: this version gives access to the complete Studio One bundle and is a monthly subscription.
Sphere includes 53 plugins, 5 virtual instruments, and 100 Gb of samples and loops.
With the other versions, you can buy individual products that are part of Sphere and are not included in the downloaded version.
The Prime version is the entry-level version. It has two input channels and a basic number of plugins, and it comes with virtual instruments.
The Artist version is more complete because it offers a wide range of plugins (27 to be precise) and 5 virtual instruments that allow you to approach mixing, mastering, and music production more easily since it has 20 Gb of loops and samples.
The Professional version is an enhanced form of the Artist version with 38 plugins, 5 virtual instruments, and 40 Gb of samples and loops. This version is perfect for producing music professionally.
Who can use it
Studio One can be used by anyone approaching the world of audio production, mixing and mastering. The Professional version it is truly a great Digital Audio Workstation, practical and comfortable.
Prices
Prime version – Free
Artist version – $ 99.95
Professional version – $ 199.95
Strengths
Intuitive interface
Drag and drop functionality
Very good stock plugins
Weaknesses
You will need a PreSonus Sphere subscription if you need more sounds and features.
FL Studio is a great DAW for producing music, mixing, and mastering. It can run on both Windows and Mac.
The software is famous for its ease to record, editing, or adding VSTs to the projects.
Due to its simplicity, it's one of the most popular DAWs in the hip-hop and electronic industries.
When it comes to DAWs, speed is a dealbreaker. Start-up times and the time it takes to load a project are important factors for many music producers, and this is something where FL Studio shines.
You can buy four different editions of FL Studio: Fruity, Producer, Signature, and All plugins. Even the basic version comes with 83 instruments and effects.
It has a great piano roll, which is considered one of SL Studio's greatest strengths.
If you're a beginner, you will find this DAW software's interface easy to manage, while the built-in step sequencer is a real blessing. FL Studio is also one of the best DAWs for electronic music production, and it made it one of the most famous DAWs in the world.
Price
Fruity introduction $ 99
Strengths
Great speed
It can be used as a plugin
Feature-rich piano roll
Very good for beginners
Weaknesses
Recording process may be confusing
Controls are hidden
Should I hire a mastering engineer or do the mastering myself?
If you are wondering whether you should hire a mastering engineer or do the work yourself, it ultimately depends on who you are creating the music for.
If it's only for your friends and family, or you're just starting out in music production, then of course you can do the mastering yourself.
If you are more serious about it, and you want your music to be heard on the radio, online, on all the streaming services, and played with different devices, then you probably want to hire a professional mastering engineer.
It's important to know that mastering is not going to change your song, but it will give it that extra it needs, and it will enhance your song thanks to the mastering engineer who has very tuned ears.
However, with the right equipment and great plugins, you can obtain great results, but you also need certain essential prerequisites:
Excellent listening conditions: an acoustic environment without enormous defects, combined with good home studio monitors, or professional headphones to avoid the acoustic problems provided by a normal room.
A great mix is absolutely fundamental: a song will hardly sound good after mastering if the quality of the mix is ​​not at an optimum level. With mastering, we correct and improve a mix, but we won't be able to change it.
A second listening system (optional but absolutely recommended).
Extensive knowledge of the theory and tools we use for mastering.
Adequate and professional equipment: a DAW like Logic Pro can help you a lot, also, there are some professional plugins that will make your job easier. Look at some of them here:
Each of these softwares is great when it comes to performance – no wonder why these are the most common and most popular DAWs.
Whether it's a home studio or a professional working environment, DAW software has made creation accessible and simple. With all the different softwares and plugins available to choose from, there's no excuse not to create every day.
Now that you know what your options are, focus and start looking for the DAW of your dreams.
It might seem like a lot of work to find the right DAW, but the long-term benefits are unbeatable.
If you want to record, better edit, or mix music, chances are there's a DAW out there that's perfect for you.
If you need professional DAW templates, presets, and sounds, look no further. Check out these products and start creating.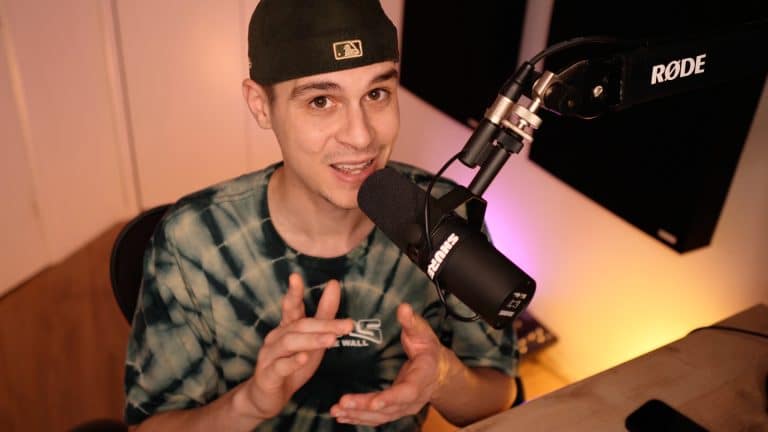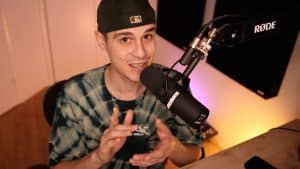 Vocal Mixing
The Complete Guide to Recording Vocals at Home Share This Post In the dynamic world of music production, the ability to record vocals at home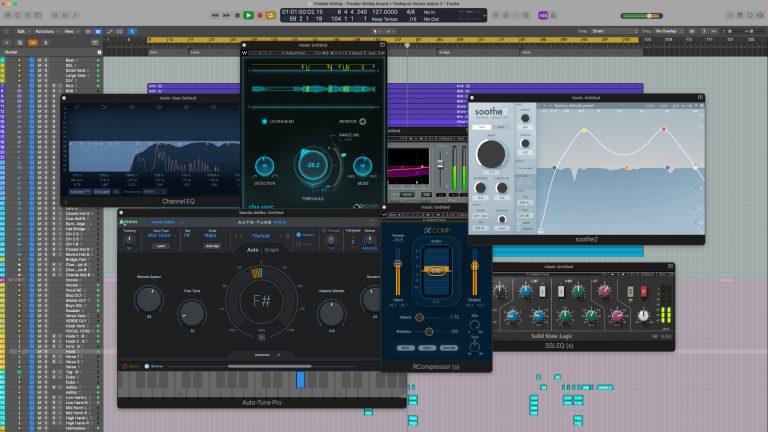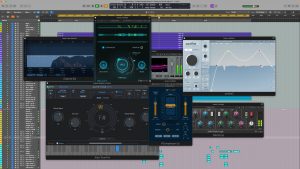 Mastering
Must-Know Vocal Mixing Essentials: 15 Steps to Pro Vocal Sound Share This Post Vocals are the heartbeat of your mix. Nail them, and your songs